If you are not able to work as a result of an illness or injury, you may be eligible to receive workman's compensation or disability benefits.
Depending on the circumstances, you may be one or the other, or both.  If you are injured or become sick on the job you are generally covered by state worker's compensation laws.  By law, employers are required to have workman's compensation insurance for their employees except for a few situations.  The benefits from this insurance will help cover lost wages and medical expenses.  However, in terms of wages, you will only recive a portion (about two-thirds in most cases).  However, in many states if you own a significant portion of the company (say 10% or more), then you will not be covered by worker's comp. If you are in this category personally then you would need separate disability insurance to cover lost wages if you are out of work for an extended period of time.
Now, if you are unable to work for an extended period of time and  whatever caused this circumstance, injury or a health issue, then you may be covered by disability insurance.  Disability benefits kick in for some employees who are  unable to work for an extended period of time (either after 60, 90, or 180 days depending on the policy).  This is separate insurance that covers you for lost wages if you are unable to perform your current job for an extended length of time.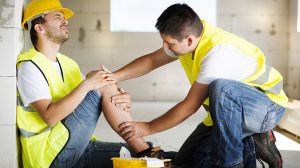 If you have worked and paid into Social Security, you may be able to collect benefits if you have a medical condition that meets their disability requirements.  These benefits will be payable after you have been out for 180 days.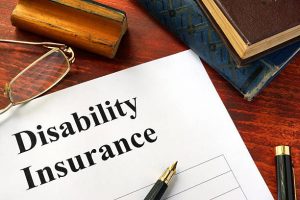 That's why many financial experts refer to disability coverage as a "forgotten" safety net. While many Americans help protect their family's financial future with life insurance, only a small fraction of today's workers have set up a plan for disability. [….]
How to Qualify for Social Security Disability Benefits
While I've talked about the importance of having disability insurance in the past, a lot of questions still arise regarding Social Security disability benefits. […]
Supplemental Disability Insurance
Group disability coverage at work has its place. It is usually very inexpensive and, quite honestly, people don't think much about it. It's a cheap add-on when signing up for life insurance during annual open enrollment. […]